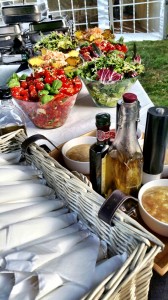 We are Middlesex's most well-established hog roast catering company, with almost 30 years' experience in the business. Our enduring popularity is down to the high quality of our ingredients and service, as well as our ability to provide the ideal catering solution for any type of event, regardless of location. The Hog Roast Middlesex team love broadening our horizons when it comes to the development of our menus and the variety of special occasions we are involved in. The way we cook offers our clients complete flexibility when choosing a venue, as our hog roast machines and skilled chefs are capable of producing fabulous results both indoors and outdoors, no matter the size or nature of your event.
Our Mouth-Watering Menus
Great food, of course, starts with great ingredients and here at Hog Roast Middlesex, ours are the best. We spend a lot of time researching the best local suppliers and we always keep ourselves fully informed of how our meat is reared to ensure it of the highest possible standard. The same goes for our selection of vegetables and all of our other ingredients-everything on our menus is fresh, locally produced and of superior quality. This allows us to provide a diverse range of menus for all occasions and diets, from large hog roast buffets to elegant 3-course meals with canapes. We also offer a selection of different meats, if pork is not your number one choice, as well as balanced and tasty vegetarian options and gluten-free substitutes.
Unique and Tailored Service To Meet Your Needs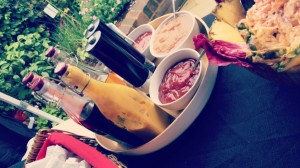 Excellent service is the other key factor in our success and our clients in Middlesex love how we can adapt the way we operate to meet their needs. We don't just focus solely on the food- we plan carefully for every event and listen to all of your requirements so the service you receive is always on par with the fantastic food we provide. If you are having a more formal event, we can provide you with our own professional waiting and front of house staff, or if you are having a more intimate private party for under 50 people, we will only need to provide 2 members of our well-rounded catering team to meet the needs of all of your guests.